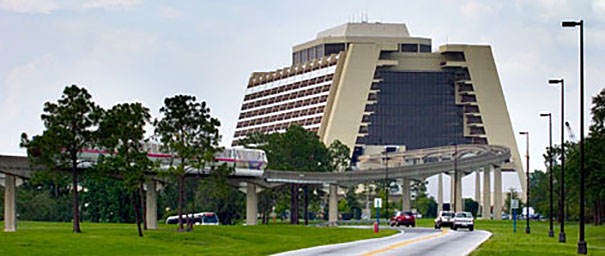 SASHTO 2008 Orlando, Florida August 8 - 13
/// SASHTO 2008 Post-Conference Materials
The Florida Department of Transportation extends our sincere thanks to all who attended SASHTO 2008 at the Disney Contemporary Hotel in Disney World. We were honored by your attendance and hope that you found the conference to be all that you hoped for and more. The highlights of our SASHTO 2008 program are available HERE. Resolutions approved by the SASHTO Board of Directors are available HERE. A final list of attendees is available HERE.
We thank all those who made presentations at the Opening, Concurrent and Closing Sessions. You may hear and see those presentations and share them with others by visiting our post-conference presentations page HERE.
We hope you enjoyed the excellent photography taken by our Photography Team that was on display at the meeting. The photography is available for viewing HERE.
PROGRAM and DAILY SCHEDULE
The Program (as of 7/16/08) is available in PDF format HERE.
A Daily Schedule (as of 7/14/08) is available in PDF format HERE.
Again, we thank you for coming and welcome you back to Florida as often as you wish to visit our great state. We'll be ready to host you again for SASHTO 2021!
Sincerely,
The SASHTO 2008 Team