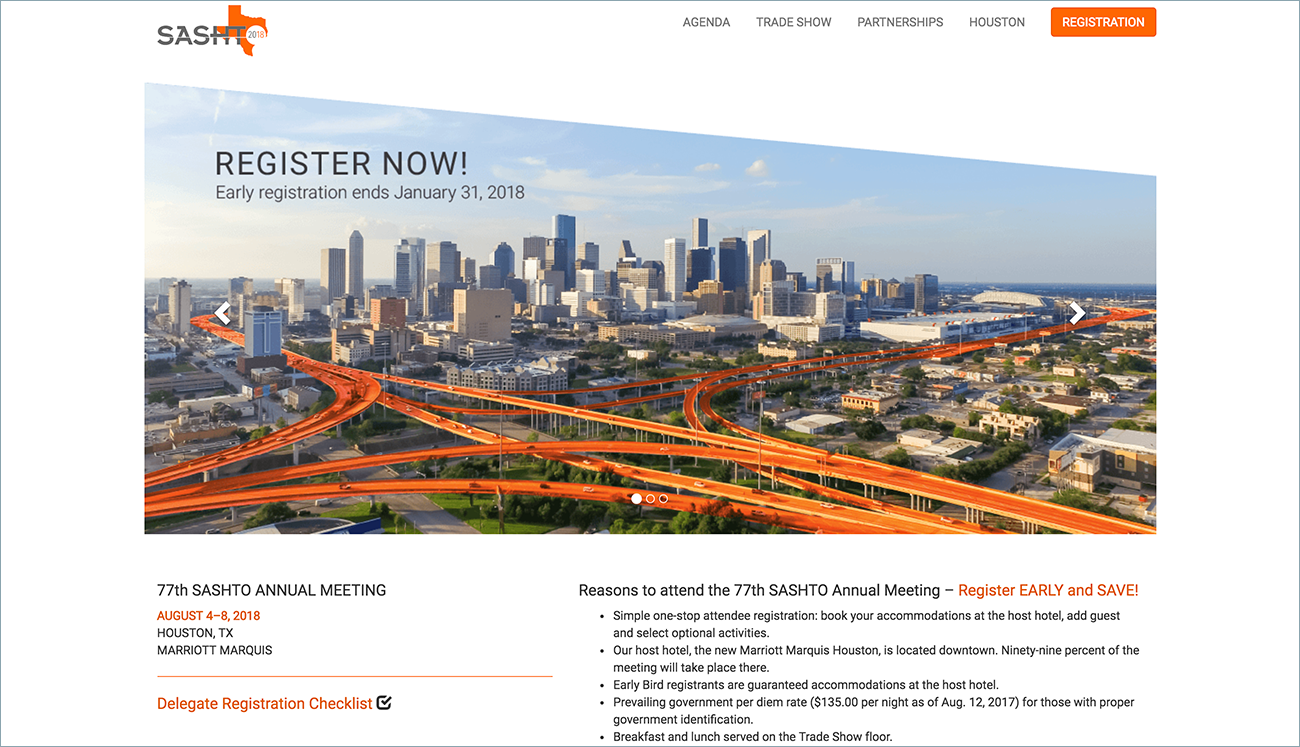 SASHTO 2018 ANNUAL MEETING, AUGUST 4–8, 2018
The 77th annual meeting of the Southern Association of State Highway and Transportation Officials (SASHTO) is a platform to exchange ideas, discuss common problems, share best practices, participate in technical sessions on highway and transportation matters, network with industry representatives and enjoy the unique hospitality only Texas can provide.
Reasons to attend the 77th SASHTO Annual Meeting – Register EARLY and SAVE!
Simple one-stop attendee registration: book your accommodations at the host hotel, add guest and select optional activities.
Our host hotel, the new Marriott Marquis Houston, is located downtown. Ninety-nine percent of the meeting will take place there.
Early Bird registrants are guaranteed accommodations at the host hotel.
Prevailing government per diem rate ($135.00 per night as of Aug. 12, 2017) for those with proper government identification.
Breakfast and lunch served on the Trade Show floor.